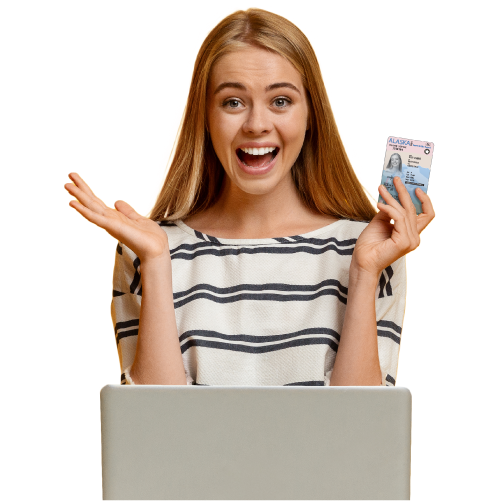 KnowTo Drive, the official Alaska online driver exam
KnowTo Drive is the official online knowledge testing platform, brought to you by the Alaska Department of Revenue. Now Alaskans can comfortably complete their driver's knowledge exam at home.

Wherever, whenever
Take your test anywhere and at any time, using any desktop/laptop computer with a front-facing camera.

Accessible
Choose between English and Spanish, and enable audio playback.

Instant results
Get immediate results and directions for next steps once the test is completed.

One simple trip
Upon passing, skip the line and pick up your credentials immediately.